THE LANDSCAPE CENTER
ADD VALUE TO YOUR LANDSCAPE WITH TLC
Visit Our Grand junction Location:
2523 High Country Court
Grand Junction, CO 81501
Visit Our Gypsum Location:
140 GH Daniels Blvd.
Gypsum, CO 81637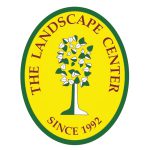 Starting in November
Leaf Clean-Ups
We offer free estimates!
We are now in the process of
creating our snow removal

 schedule. Call
today to get a free estimate and
reserve your spot.

 
Weekly Special
 25% Off
Featured nursery plant every week!
What Customers Are Saying
"Very friendly staff. Landscape – Maintenance and construction, snow removal and Christmas lights. They do a fantastic job and go the extra mile"     – Michelle U. 
"Brilliant! We've made so many changes to our landscaping plans, and not only has Toby, Josh and everyone else at TLC rolled along as if it were no problem, but they went above and beyond to make everything EXACTLY they way we wanted it…"     – Tiffany B.
"Awesome company, Works well with sub-contractors. Provides excellent service in the grand valley!" – Mike B.